AHA
Life-supporting Courses
Infinity Medical Services
AHA Training Centers in UAE
Basic Life Support (BLS) and Advanced Cardiovascular Life Support (ACLS) training courses are offered by Infinity Medical Services (IMS), one of the best AHA training centers in UAE. Medical Students Nursing and Allied Health Care Students, Health Care Professionals can take up these Continuing Medical Education or CME courses in Abu Dhabi. Emergency responders such as people in critical care units like paramedics, physicians, nurses and anyone who wants to be prepared in a heartsaver first aid cpr AED course can also enrol for these courses. We provide authentic and valid certification for the course. Training on basic airway management, rescue breathing, chest compressions, first aid, CPR, management of respiratory arrest and so on is covered in these courses. The course will mould the participants to respond to sudden emergencies and injuries.
The heartsaver first aid cpr AED course format is structured to include students in simulated learning and clinical scenarios. Participants are taught by qualified instructors. Students are imparted skills and knowledge to respond to any critical situations. Testing through written exams and practical exams are also conducted. The students have to score a minimum percentage of marks to complete the course successfully. All the materials for the course will be given by us. The instructors will demonstrate each session thoroughly. Since we are one of the best AHA training centers in UAE, students are exposed to Broad knowledge about the subject, and the instructors will also make you mentally fit to face any situation.
We started the CME courses in Abu Dhabi to meet the requirements of medical and non-medical staff working in various healthcare organizations. We strive to make each participant of our training course to use the learned skills by utilizing the highest standards methods to ensure the well being of people around us. Our modules are designed after careful planning according to the norms of the BLS and ACLS training in Abu Dhabi. Students will work in team as well as individually. They will be taught to handle victims of all age groups.
Hands-on training and discussions will impart confidence and appropriate comprehension of basic and advanced BLS and ACLS training in Abu Dhabi. Infinity Medical Services (IMS) is an authorized training centre. Infinity Medical Services is a leading facility accredited internationally by AHA and it is a registered center in DOH to provide BLS/ACLS trainings and conduct CME/CPD courses.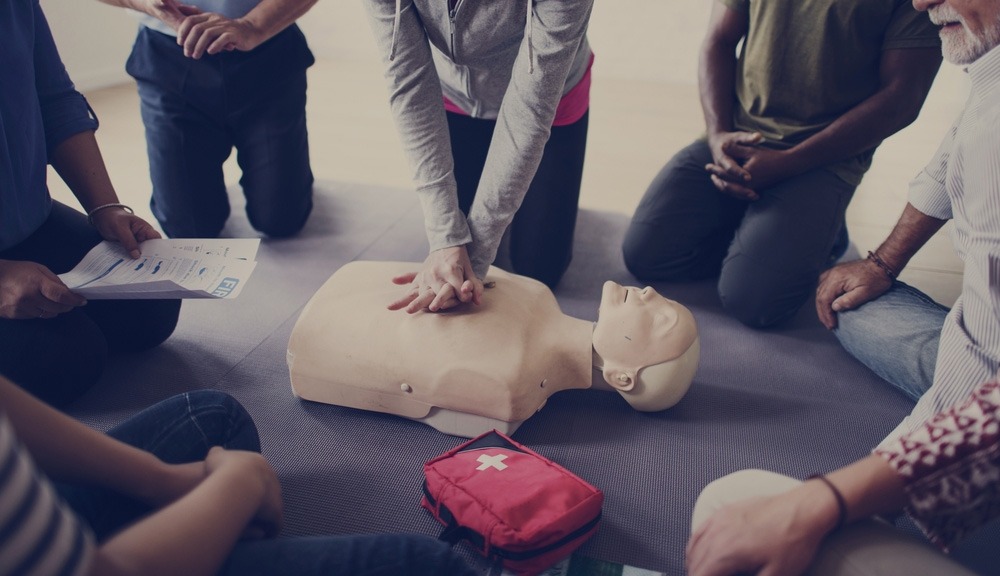 First Aid, Basic Life Support Training
First Aid and Basic life support training for family members, nannies, household help, family members…
AHA life supporting courses and CMES
Life supporting training (BLS): classroom and online courses
Heartsaver® First Aid CPR AED
Continuous Medical Education